A drilling rig is a complex machine that is used to drill holes in the ground to extract oil, gas, or water. Drilling rigs are used in various industries, such as mining, oil and gas exploration, and geothermal energy production. In this article, I will provide you with a comprehensive overview of drilling rigs, including their types, components, and applications.
Types of Drilling Rigs
There are several types of drilling rigs, and each has its own unique features and applications. The most common types of drilling rigs include:
Land Rig: A land rig is a type of drilling rig that is used on land. It is typically mounted on a truck or trailer and can be moved from one location to another. Land rigs are commonly used for drilling oil and gas wells, as well as for geothermal energy production.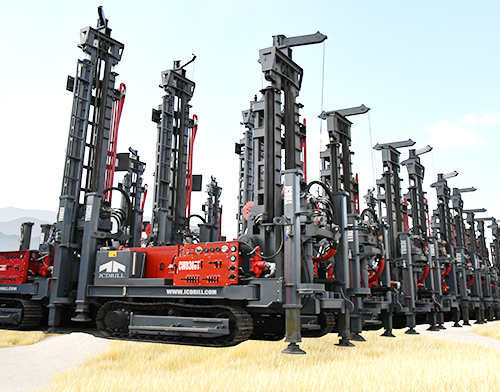 Cralwer water well drilling rig
Underground Rig: An underground rig is a type of drilling rig that is used to drill holes in the ground for various purposes, such as mining or geothermal energy production. It is typically smaller and more maneuverable than a land or offshore rig and is designed to operate in confined spaces.
Components of a Drilling Rig
A drilling rig is a complex machine that is made up of several components. Some of the key components of a drilling rig include:
Drill Pipe: The drill pipe is a long, hollow tube that is used to connect the drilling equipment to the bottom of the well. It is typically made of steel or other durable materials and can be several thousand feet long.
Mud Pump: The mud pump is a device that is used to circulate drilling fluid, or mud, through the drill pipe and bit. The mud helps to cool and lubricate the drill bit and also helps to carry the cuttings back to the surface.
Rotary Table: The rotary table is a large, circular platform that is used to rotate the drill pipe and bit. It is typically powered by a motor and can rotate at several hundred revolutions per minute.
JCDRILL specializes in the research, development, and production of all kinds of drilling rigs and drilling services. JCDRILL series water well drilling rigs are 30% for domestic sales and 70% for export worldwide. Welcome to contact us today or request a quote.